Heart Walk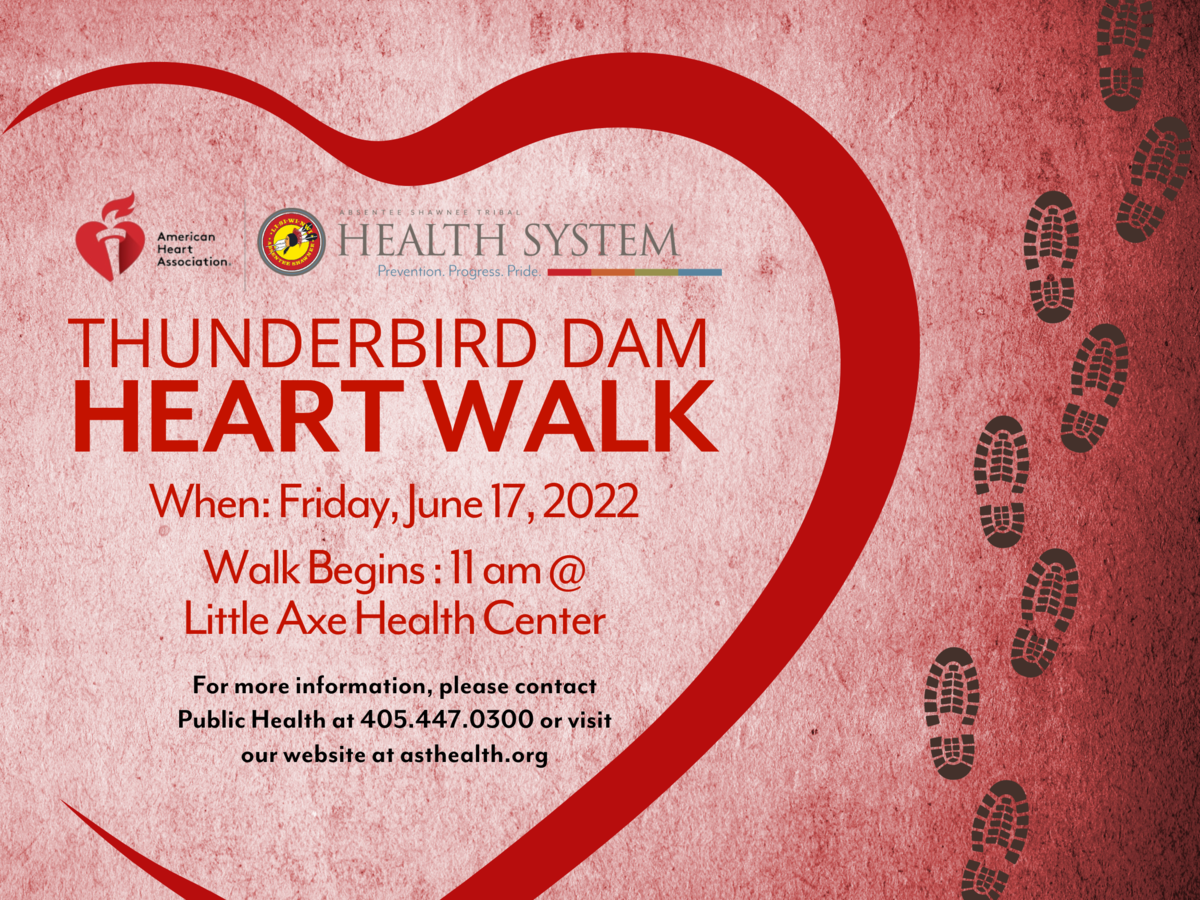 This year's walk will be in honor of our tribal members who have lost a loved one to heart disease or who have benefited from the American Heart Association.
As many of you know, Duke Blanchard was a tribal member who passed away recently from a cardiac event. This walk will honor his memory. There is also a tribal baby born last year with a heart disease that required heart surgery at 2 weeks old and will required constant care. He has had two more heart surgeries since birth. This walk will be in his honor as he continues to fight. We call him our little Batman because his initials are B.A.T.
The walk will start at the Little Axe Clinic and walk across the dam and back. There will be points across the dam where there will be posters with information about heart disease and healthy heart living. There will also be a point to stop and take a selfie and post on your social media. Let us know how well you are doing on your walk. All the way across and back is over 3 miles!!
Can't make it back to the clinic, not a problem. We will have a van on the south end of the dam to bring you back. There will be benches up on the dam if you need to stop and rest and we will have water placed along the route for the walkers.  Donations will be accepted for American Heart no matter where you do your heart walk.
We will have prizes for all the walkers and Diabetes and wellness will have water and fruit at the end of the walk.
For more information, please contact Public Health at 405.447.0300.
Route Map: