Press Release: Title VI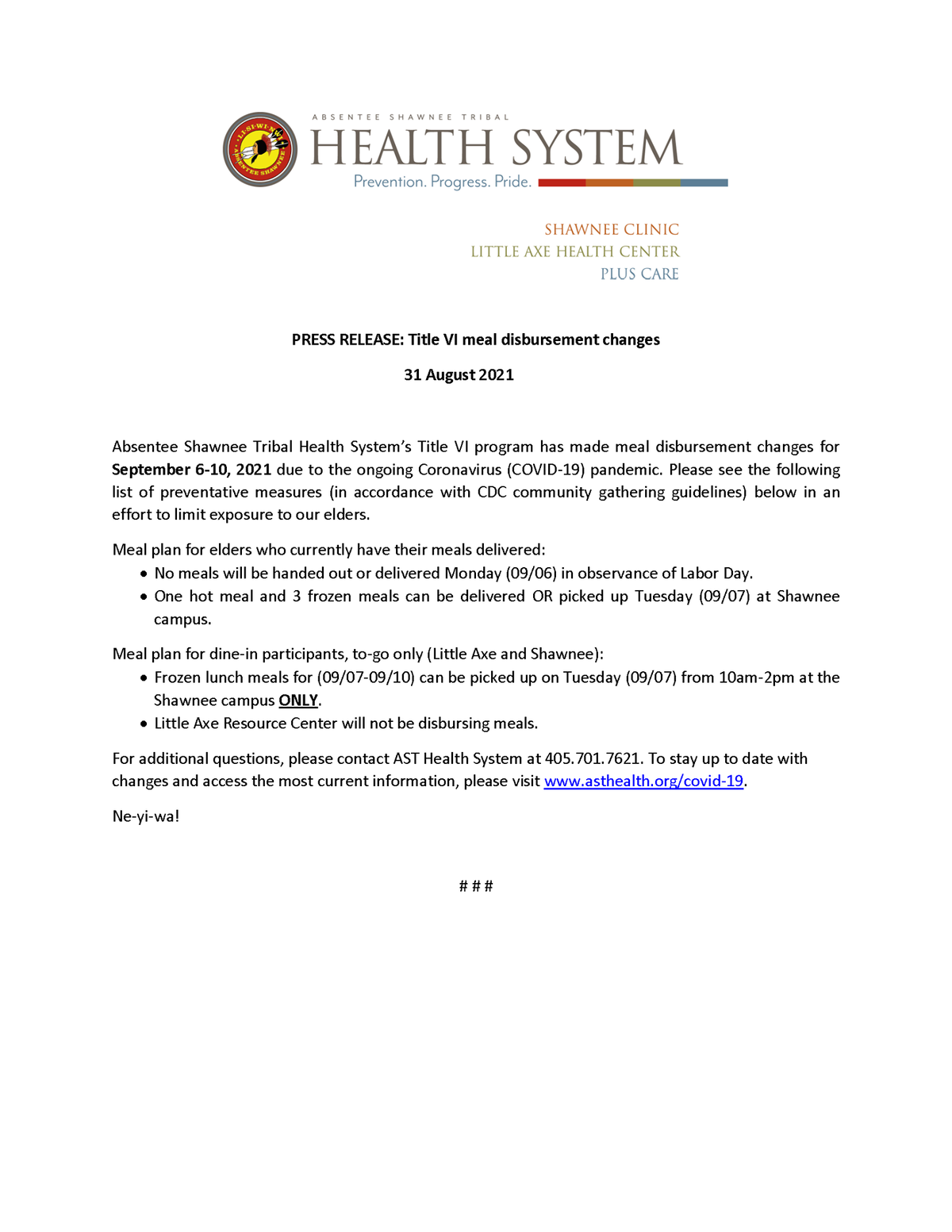 PRESS RELEASE: Title VI meal disbursement changes
27 August 2021
Absentee Shawnee Tribal Health System's Title VI program has made meal disbursement changes for September 6-10, 2021 due to the ongoing Coronavirus (COVID-19) pandemic. Please see the following list of preventative measures below in an effort to limit exposure to our elders.
Elders who currently have their meals delivered:
No meals will be handed out or delivered Monday (09/06) in observance of Labor Day.
One hot meal and 3 frozen meals can be delivered OR picked up Tuesday (09/07).  
Dine-in participants (Little Axe and Shawnee):
Frozen lunch meals for (09/07-09/10) can be picked up on Tuesday (09/07) from 10am-2pm at the Shawnee campus ONLY.
Little Axe Resource Center will not be disbursing meals.
For additional questions, please contact AST Health System at 405.701.7621. To stay up to date with changes and access the most current information, please visit www.asthealth.org/covid-19.
Ne-yi-wa!
# # #