CompleteCare Home Health
The help you need – when and where you need it.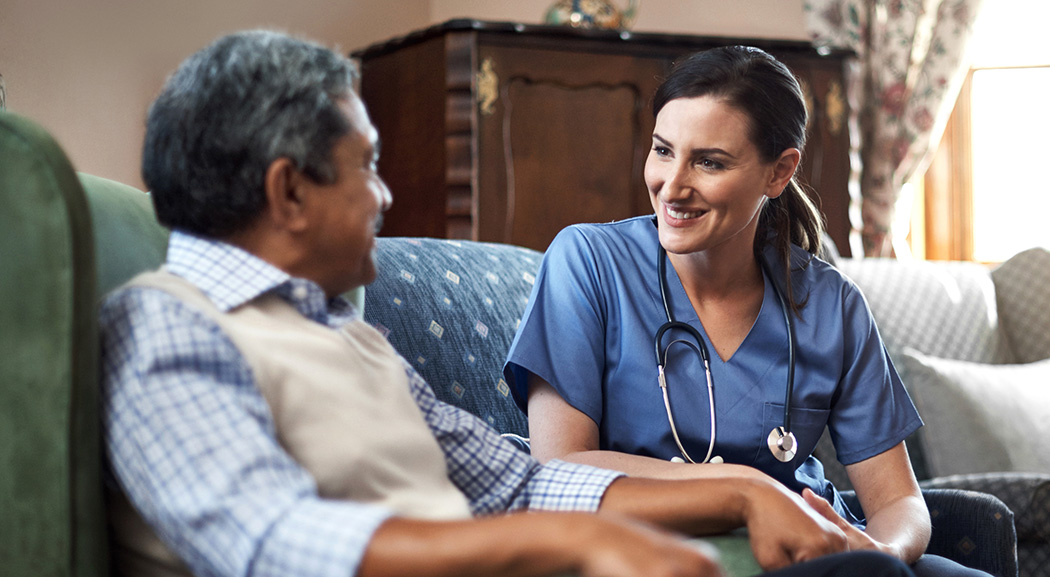 A recent hospitalization or an acute or chronic illness that requires professional monitoring can be difficult for families to manage on their own.  Our team of experienced caregivers works closely with your physician to help you regain the independence and quality of life that you deserve.
Optimal healing in the ideal environment – your home.    

Services Provided
Skilled Nursing: May include injections, tube feedings, catheter changes, observation and assessment, management and evaluation, wound care or other skilled need.
Physical Therapy: Work one-on-one to restore the freedom of movement needed to regain your independence.
Occupational Therapy: Enables you to return to routine activities such as bathing, dressing, housekeeping, and meal preparation. 
Speech Therapy: Improves verbal skills, swallowing issues and limited respiratory issues impaired by injury or illness.
Medical Social Worker: Emotional and social support, including identifying community and financial resources to assist in coping with your injury or illness.
Home Health Aide: Assists with daily living activities including help with bathing and dressing.
Who is eligible for Home Care
The services must be ordered by a physician;
There must be a skilled need – skilled nursing or therapy services are needed on an intermittent basis; and
The patient must be homebound, or normally unable to leave home unassisted.  This means that leaving home takes considerable and taxing effort.
Service Area
60 mile radius of Shawnee, OK (Pottawatomi, Cleveland, Oklahoma, Lincoln, and Seminole Counties)
Covered Payment
Medicare pays 100% for home care services for beneficiaries that meet the above eligibility requirements.  CompleteCare Home Health, LLC also services patients through Medicaid and most Private Insurances.

Little Axe Health Center
15951 Little Axe Dr.
Norman, OK 73026
405.701.7085 Referrals and information
405.233.0563 Fax
HomeHealth@astribe.com